ABV
48.4%
Region
Lowlands
Bottling
Douglas Laing
 
Cask type

Refill Barrel (# DL13134, 393 btl.)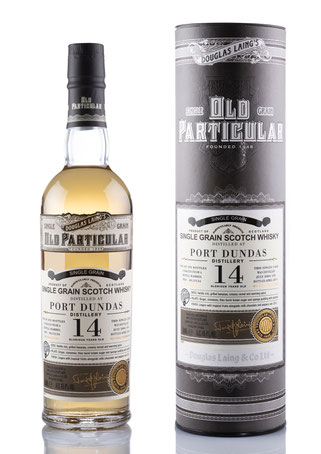 Nose
A pleasant sweetness immediately rises to the nose with vanilla, banana, pineapple and warm cereal notes. Ripe peach, brown sugar and a little bit of caramel join them. In the background warming spicy notes with a little oak.
Palate
Warming on the palate with vanilla sweetness, toffee and milk chocolate. Also spicy with notes of ginger, cinnamon and oak. Then juicy cereal notes become noticeable, accompanied by honey and a little maple syrup.
Finish
The finish is long lasting with peach and some pineapple. Becomes creamier and at the same time spicier with toffee, milk chocolate, oak spice and white pepper.
With water
After the addition of water significantly more cereal notes on the nose, also toffee, pineapple and vanilla cream. Sweet and fruity on the palate with vanilla, pineapple and banana, followed by spicy oak, white pepper and ginger. The finish is slightly shorter and much drier with cocoa, oak and slightly creamy fruit.
Comments
A tropical fruity and vanilla sweet single grain whisky from the sadly closed Port Dundas distillery. The 14 years of maturation in a refill barrel also produced spicy oak and ginger notes, which together with the juicy grain aromas form a wonderful harmony. A dram to relax and enjoy. Single Grain Scotch Whisky can taste this good!
I thank Douglas Laing  for the complimentary sample and the photograph!