ABV
46.8%
Region
Highlands (Orkney, Arran, Jura) and Islay
Bottling
Douglas Laing
 
Cask type

Spanish Sherry Casks (3,000 btl.)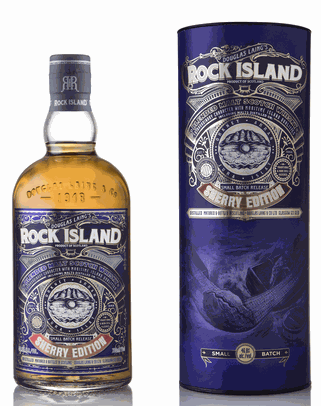 Nose
Immediately smoke rises to the nose with phenolic notes and some BBQ flavours. Sweet caramel, some barley, vanilla, raisins, grilled apricots and a touch of honey. A hint of floral notes in the background.
Palate
Creamy sweetness on the palate with vanilla and yellow fruit, then clearly warming with a peppery spiciness. Toffee, vanilla, nutmeg, allspice and cloves are added. All wrapped in fine peat smoke. The pepperiness increases with the 2nd sip.
Finish
The finish is of medium length with warming notes of honey, malted barley, peat smoke, sea salt, salty caramel and a slightly medicinal note. Towards the end, some dry oak with dark chocolate, some tobacco and a touch of soot.
With water
After adding a few drops of water, the nose is clearly more present and intense with phenolic and maritime notes. In the background vanilla sweetness and some apricot. Significantly less smoke. On the palate also less sweet with a prickling spiciness, some pepper, cloves and allspice. Much less warming and peppery. A hint of peat smoke with notes of caramel and dark chocolate towards the finish. The finish is still of medium length with some sweet honey, dark chocolate and a touch of ash. Less dry overall.
Comments
An island blended malt with a nice balance of peat smoke, sweetness and maritime notes, paired with fruit and chocolate. This enjoyment can be further enhanced together with a piece of dark chocolate. However, I miss the sherry influence, which I believe was more evident in the previous Rock Oyster Sherry Edition.
I thank Douglas Laing for the photograph!