Tasting Notes
ABV
43%
Region
Highlands
Bottling
Distillery (Spirit of Oak Collection)

Cask type

European Oak Oloroso Sherry Casks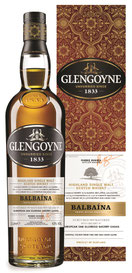 Nose
Warm spices of cinnamon and cloves, followed by vanilla, maple syrup and fresh baked biscuits, Fruity tones of banana arrive turning into tangerine, sultanas and lemon notes with time.
Palate
Sweet with creamy vanilla and toffee accompanied by fruity notes of ripe yellow apples. This is immediately followed by a warming spicy mix of white pepper, cloves and subtle oak. A whiff of sherry with tender walnuts linger with hints of floral notes towards the finish.
Finish
The finish is slightly warm showing medium length. Spicy with cloves and dry oak, followed by a lemon hint on the tail.
With Water
Fresher on the nose with a few drops of water. There's more vanilla and toffee coming through while the fruitiness is tamed. Spicy flavours, such as oak, pepper and cloves are significantly enhanced. Same picture on the palate: far more oak spice, black pepper, cinnamon and cloves with subtle vanilla and apples in the back. Richer and more mouth-filling. The finish is medium long and dry with oak spice and cloves, followed by a touch of lemon on the tail.
Comments
Another delicious whisky from Glengoyne's current Global Travel Retail series. This time it was matured in European oak sherry casks, which is reflected in the clearly spicier and fruity aromas - in comparison to Cuartillo. The dram is pretty sweet, but not as rich and full-bodied as I would have expected due to maturation. For me, the Cuartillo surprisingly wins this "duel".
I thank Ian Macleod Distillers Ltd for the sample and the photograph!