Tasting Notes
ABV
52.9%
Region
Highlands (Orkney Islands)
Bottling
Distillery
Cask type

European Oak Sherry Seasoned Casks (28,000 btl.)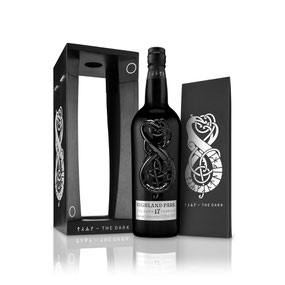 Nose
Smoke at first on the nose. Not obtrusive, but nicely embedded in a sweet mix of sherry and complex dried fruit - mainly apricots, black berries and raisins. Creamy and spicy with acacia honey, oak, subtle cinnamon and a touch of dark chocolate in the back.
Palate
Intense start on the palate. A bit sweet with sherry, barley sugar and dried fruit. Pleasantly warming with a delicate peppery note,  cinnamon and cloves. Notes of acacia honey arrive, followed by slightly dry oak spice, black tea and subtle tobacco leaves. This is nicely wrapped in tender smoke. Rich and salivating.
Finish
The finish is long, warm and creamy with caramel and bitter oranges. Becomes drier on the tail with spiced oak, pepper, cloves and a touch of smoke.
With Water
Slightly fresher on the nose when adding a splash of water. There's more vanilla and toffee coming through while the sweetness and fruity notes are tamed. Sweet and creamy, even sticky on the palate with fruit jam and caramel. Then warming with a fairly amount of pepper, oak spice and cloves. Lively with prickling oak on the tongue. The finish is still long and creamy with acacia honey with dry notes of oak and tobacco leaves. Crisp smoke overall.
Comments
Maturation in European sherry oak gives Highland Park The Dark a beautiful flavour of dried fruit, sherry sweetness, acacia honey and dark chocolate. After 17 years, nicely balanced with a warming mix of pepper, oak spice and cloves. It is not as sweet as I expected, but the fruity notes are wonderfully complex and everything is nicely wrapped in pleasant smoke. One can spend a long time with this savoury beauty in front of a cosy fireplace.
I thank Highland Park for the complimentary sample and the photograph!