Tasting Notes
ABV
46.8%
Region
Highlands (Orkney, Arran, Jura) and Islay
Bottling
Douglas Laing
Cask type

Sherry Butts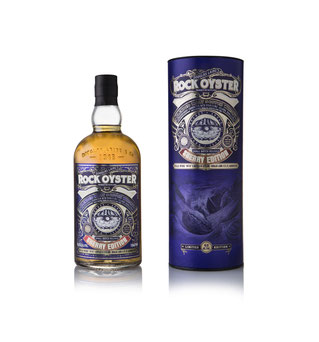 Nose
Peat and smoke on the nose followed by cereals and sweet notes of malted barley, and tender sherry. Fruity flavours arrive with oranges, cherries, subtle plums and a hint of dates, too. Fresh sea air, smoked kippers and a whiff of camphor in the background.
Palate
Quite oily on the palate. Salty and sweet at the same time. Fruity notes of oranges and bananas, nicely mixed with creamy barley sugar and a warming spiciness of black pepper, oak and cloves. Hintes of sherry and dark chocolate, all wrapped in delicate peat and warm smoke.
Finish
A medium long, warm and subtle dry finish with sweet barley sugar, creamy fruit and peat smoke on the tail. Pleasantly mouth-coating.
With water
There's more medicinal notes coming through - camphor and gauze bandage - when a few drops of water are added. Peat smoke and brine but also tender sweet and fruity notes of oranges and dark fruits. Stays sweet on the palate with a significantly enhanced spiciness of cracked black pepper, oak, cloves and allspice. Warm with lingering peat smoke in the back. The finish shows medium length with warming and dry notes of peat, smoke and cloves, while the sweet and fruity flavours are already gone.
Comments
An elegant blended malt. Nicely balanced with maritime flavours, dark fruits, sherry and warming spices, perfectly embraced by lingering peat smoke. Rich, lively and well put together. The maturation in sherry casks adds another layer of aroma on top to the standard version of Rock Oyster. Well done!
I thank Douglas Laing for the sample and the photograph!