Tasting Notes
ABV
48.8%
Region
Speyside
Bottling
Distillery
Cask type

Nordic Oak Finish (3,600 btl.)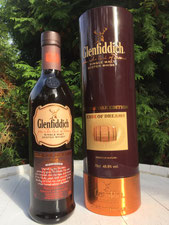 Nose
Shy at first. With time, sweet notes of vanilla emerge, nicely mixed with fruity tones of pears, yellow apples, citrus and oranges. Alcohol is popping through but in a pleasant way, with subtle oak and a hint of floral notes in the back.
Palate
On the palate the dram comes up with a gorgeous sweetness of vanilla and icing sugar, complemented by a lovely fruitiness of apples, pears, oranges and lemon. This is accompanied by a nicely warming spiciness of oak, pepper, caramelised ginger and a hint of cedar wood. The peppery increases with every sip.
Finish
The finish shows medium length with sweet vanilla turning into a pleasant peppery warmth, followed by slightly bitter notes of oak and orange peel on the tail.
With Water
Water significantly enhances the vanilla sweetness and fruity flavours of pears, apples and citrus. The sweet vanilla notes and fruitiness continues on the palate while the warming spiciness is noticeable tamed, except the peppery notes. The finish is medium long, nicely sweet and fruity with vanilla and pears, followed by slightly drier notes of oak and orange peel
Comments
This is a rich, sweet and fruity limited edition of Glenfiddich with a distinct spicy oak character. The use of Nordic oak casks to finish this whisky worked quite well here emphasising the distillery character but also adding new exciting flavours like orange citrus notes and even cedar wood. Powerful with heat - a very pleasing dram indeed!