ABV
46%
Region
Germany
Bottling
St. Kilian Distillers
 
Cask type

ex-Bacchus/Scheurebe White Wine Casks (1,200 btl.)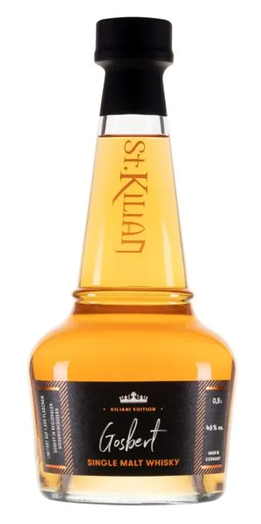 Nose
Very fruity, almost beguiling on the nose with ripe apricots and peaches. This is joined by notes of sweet vanilla cream and a little almond, followed by a hint of mint.
Palate
Very fruity with lots of sweetness from juicy apricots and peaches, accompanied by white wine aromas. Added to this are creamy vanilla and a subtle warming oak spice with fine tannins.
Finish
The finish is long, rich and pleasantly warming with wine aromas, spicy oak, fine tannins and a dry touch of white grape skins and pink grapefruit.
With water
After adding water, still fruity on the nose with a little less vanilla but more oak spice. Fruity and fresh on the palate with a distinct spicy note of oak and white pepper. The finish is still long but much drier with oak and noticeable tannins.
Comments
This second Kiliani bottling in honour of the patron saint of the German distillery St Kilian Distillers captivates with its beguiling fruity bouquet, which is reflected on the palate with a beautiful balance of wine aromas, oak spice and fine tannin structure. A very tasty and enjoyable bottling, which for this reason was already sold out within a few days. Chapeau!
I thank St. Kilian Distillers for the complimentary sample and the photograph!