ABV
58.9%
Region
Germany
Bottling
Distillery
 
Cask type

ex-Chateau Margaux Red Wine Casks 225l (#3043, #3047. #3048, appr. 114 btl.)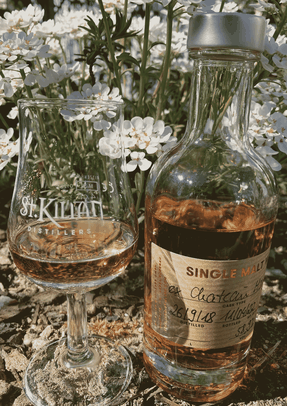 Nose
Significant red wine notes on the nose, along with cherries and red berries. Behind this, creamy vanilla emerges, accompanied by subtle spicy notes and fine tannins.
Palate
Fruity on the palate with lots of red berries and black cherries. At the same time warming with a subtle alcoholic spiciness, accompanied by creamy vanilla and dark fruit compote. Becomes slightly dry towards the finish with tannins and a pleasant, mildly bitter note of grape seeds and skins.
Finish
The finish is long and pleasantly warming with creamy red berry fruit compote. Becomes drier with time with flavours of oak, tannins and a hint of green walnuts.
With water
After the addition of water, slightly less fruity notes on the nose, plus a little stronger with oak notes, tannins and vanilla cream. Sweet and very fruity on the palate with red berries. Noticeably less warming with a hint of spicy notes. The dry, slightly bitter flavours of grape seeds and skins are even more apparent. The finish is slightly shorter and creamy with red fruit spread, plus dry notes of oak and tannins.
Comments
This hand-filled bottling from St. Kilian Distillers impressively illustrates how well the new make spirit harmonises with red wine casks. These give the whisky wonderful fruity notes of red berries, while the European oak provides a smooth tannin structure and a subtle spiciness. Very successful and dangerously drinkable, despite the high alcohol strength, which is already wonderfully integrated. Well done!
I thank St. Kilian Distillers for the complimentary sample!