ABV
46%
Region
Germany/Ireland
Bottling
St. Kilian Distillers and Great Northern Distillery (Ireland)
 
Cask type

ex-Bourbon and ex-Amarone Casks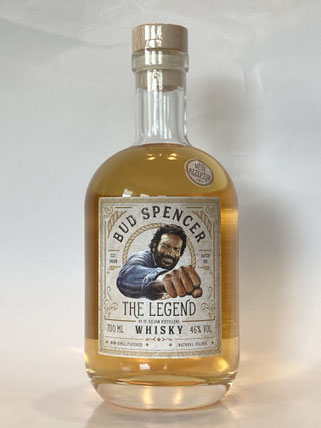 Nose
An intoxicating bouquet of fruit on the nose with ripe peaches, cherries, raspberries and red grapes. This is accompanied by honey, sweet vanilla and creamy toffee. A hint of floral notes emerge in the background, followed by subtle oak spice and a pinch of white pepper.
Palate
Powerful, intense and pleasantly warming with spicy oak notes, white pepper and toffee, followed by creamy fruit jam of peaches and cherries. Soft notes of honey, sweet grapes and a hint of tannins add to this mild sweetness.
Finish
The finish is medium long and creamy with red fruit jam, honey and some brittle, rounded off with dry notes of oak and tannins.
With water
Spicier on the nose after the addition of water, retaining the lovely fruity notes of red cherry and peach, along with sweet toffee and vanilla. Sweet and fruity on the palate with tamed spice. Noticeably less warming, pushing the fruity grapes and notes of honey, toffee and creamy vanilla to the fore. The finish remains medium long, mild and creamy with milk chocolate, honey and red fruit jam.
Comments
In contrast to batches 01 and 01.2, with this new batch single malt from St Kilian was married with triple distilled Irish whiskey from the Irish Great Northern Distillery in Dundalk. The result is a sweet whisky with an intense and intoxicating fruit bouquet, beautifully balanced with spicy oak notes and dry tannins. With an optimum alcohol strength of 46%, this is a wonderfully drinkable, aromatic and multi-layered all-day dram.
I thank St. Kilian Distillers for the complimentary sample!