ABV
48%
Region
Speyside
Bottling
Distillery
 
Cask type

American Oak Barrels, Madeira Barrique Cask Finish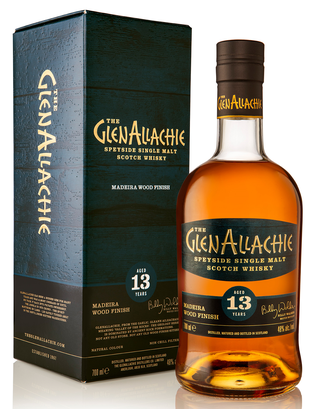 Nose
Very fruity on the nose with peach, apricot and pineapple, joined by yellow grapes and banana. There are also sweet notes of vanilla and butterscotch, accompanied by some oak spice and a hint of ginger.
Palate
Sweet and fruity also on the palate with yellow grapes, pineapple and peach. At the same time warming with spicy oak and some pepper. Creamy vanilla and slightly dry notes of grape skins and grapefruit towards the finish.
Finish
The finish is long and creamy with fruit jam, a hint of aniseed and slightly bitter notes of grapefruit and yellow grape skins.
With water
After the addition of water, lots of fruit on the nose with pineapple, papaya, apricot and peach, accompanied by banana and grapes. Sweet and fruity also on the palate with a slightly noticeable oak spice. There is also a touch of ginger and slightly bitter grapefruit towards the finish. The finish is still long, creamy and marmalade-like with yellow fruits, grapes, vanilla and a touch of bitter grape skin.
Comments
I liked the third bottling of the new Wood Finish Series best. The beguiling aroma of ripe, yellow, tropical fruits is also reflected on the palate and is excellently balanced by sweet-creamy vanilla and slightly spicy oak notes. It is also pleasing that the fruit sweetness is wonderfully preserved after the addition of a few drops of water. An extremely tasty single malt from GlenAllachie!
I thank The GlenAllachie Distillery for the complimentary sample and the photograph!