ABV
46%
Region
Germany
Bottling
Distillery
 
Cask type

ex-Spaetburgunder Casks (1,702 btl.)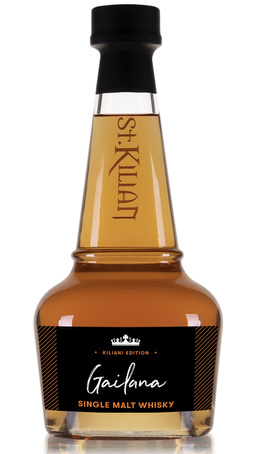 Nose
Fruity wine aromas on the nose with strawberry, raspberry and red gooseberry. This is accompanied by red wine cream and vanilla, rounded off with light floral notes, a touch of oak and some mint.
Palate
Fruity sweet and creamy on the palate with strawberry, raspberry, red wine cream and vanilla. In addition, spicy-warm oak notes, some pepper as well as dry cocoa towards the finish.
Finish
The finish is long and creamy with dark caramel, cocoa, dry oak notes and a pleasant bitter touch of red grape skins.
With water
After adding water, spicier on the nose with more oak. Plus a little more mint and fruity peach. The wine notes are pushed into the background. Sweet and fruity on the palate with grape and peach. Clearly drier with oak and mint. The finish remains long with cocoa, caramel, dry oak and bitter grape skins.
Comments
A fruity and spicy limited edition from St Kilian Distillers. Lots of red fruit pairs with creamy vanilla and spicy oak, framed in caramel and dry cocoa notes. This first Kiliani bottling is very drinkable. Perhaps the alcohol content could have been a little higher. In any case, the addition of water is not necessary.
I thank St. Kilian Distillers for the complimentary sample and the photograph!