ABV
46%
Region
Islay
Bottling
whic (Whiskycircle)
 
Cask type

-- (1,000 btl.)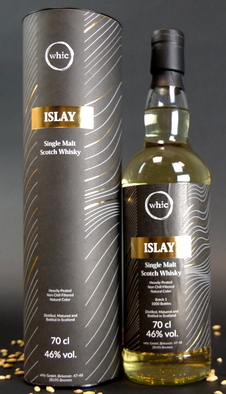 Nose
Initially lots of peat smoke on the nose with BBQ notes, some bacon and ash. In addition, vanilla as well as spicy hints of cloves and allspice. In the background, yellow fruits like green pear and grilled apricot become noticeable.
Palate
Surprisingly sweet on the palate with caramel and vanilla. Then warming peat smoke with some pepper, allspice and ash, followed by fruity notes of grilled apricot towards the finish.
Finish
The finish is medium long and warming with smoke, dry ash, some bitumen and peat. Becomes dry in the mouth with time.
With water
Smokier on the nose with subtle vanilla after adding a little water. The sweetness and fruit notes are pushed into the background. A light caramel sweetness on the palate with some vanilla, plus slightly warming peat smoke, ash and allspice. Overall, the peat smoke is clearly tamed. The finish is somewhat shorter and dry with ash, allspice and spicy oak.
Comments
A clearly peaty and smoky but pleasantly sweet single malt from the Isle of Islay. Not particularly complex, but the flavours are well integrated and unfold wonderfully on the nose and especially on the palate. An uncomplicated all-day dram that doesn't overwhelm you.
I thank whic (Whiskycircle) for the complimentary sample and the image!