ABV
53.8%
Region
Islay
Bottling
Douglas Laing
 
Cask type

-- (5,190 btl.)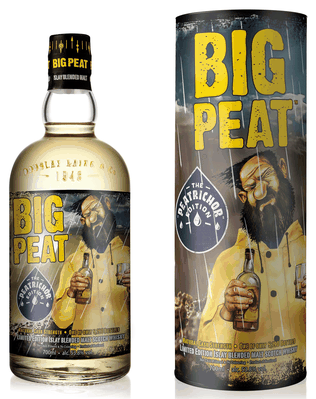 Nose
Sweet peat smoke on the nose, accompanied by ash, allspice and subtle citrus notes, such as oranges and limes. Sweet vanilla, grilled pineapple, BBQ notes and some seaweed, with campfire smoke in the background.
Palate
Powerful and warming on the palate with a surprisingly distinct sweetness of vanilla and toffee, together with fruity notes of orange and grilled peach. This is accompanied by an alcoholic and slightly peppery spiciness with notes of ash, allspice and BBQ. Creamy dark caramel towards the finish.
Finish
The finish is long lasting with smoke, ash and seaweed. In addition, some dry oak, liquorice and a touch of salinity.
With water
After adding a few drops of water fresher on the nose with salinity, smoke, some peat, vanilla and cloves. The sweet notes are somewhat pushed into the background. On the palate, the sweetness is still noticeable with vanilla and some orange. Only slightly warming with peat smoke, ash notes, cloves and some seaweed. The finish is still long, creamy with vanilla, smoke and some dry oak spice.
Comments
A surprisingly sweet Big Peat with nicely integrated smoke and alcohol. A lovely balance of peat smoke, sweetness, subtle fruit notes and warming spices. As the alcohol is very well integrated, there is no need to add water. As a result, this unexpectedly distinct sweetness is retained for a long time. Not very complex but dangerously drinkable.
I thank Douglas Laing for the complimentary sample and the photograph!