ABV
46%
Region
Germany
Bottling
Distillery
 
Cask type

ex-Bourbon (85%) and ex-Amarone (15%) Casks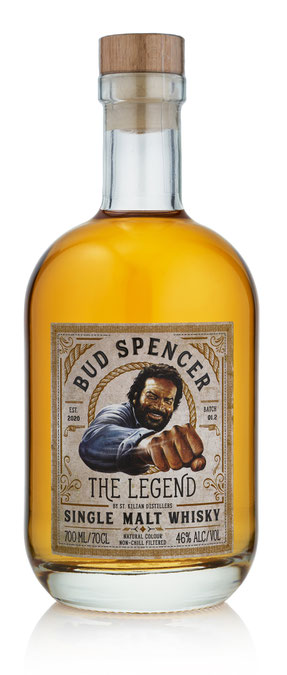 Nose
Sweet vanilla on the nose with fruit notes of ripe pears, a hint of banana, some red berries, and cherries. Honey and a hint of marzipan, with some malty notes and a touch of spice in the background.
Palate
The palate confirms what the nose promises. Sweet ripe pears with vanilla cream, toffee and subtle spicy oak notes. Accompanied by aromas of shortbread biscuits and toasted bread.
Finish
The finish is medium long, creamy with vanilla and fruity pears. Some spicy oak and drying tannins are added.
With water
After adding a few drops of water, there is clearly more fruit on the nose with ripe pears and bananas. In addition, sweet vanilla and fresh citrus notes like orange. Creamy and sweet on the palate with vanilla, honey and caramel. In addition, a light herbal note as well as some spicy oak. The finish is still medium long with creamy vanilla, caramel and dry notes of oak and tannins.
Comments
A wonderfully fruity single malt, full of ripe pears and bananas. In addition, wonderfully sweet notes of creamy vanilla, honey and discreetly spicy oak. The influence of the ex-bourbon casks thus clearly predominates. The ex-Amarone casks are only very subtly noticeable with red berries and dry tannins. A pleasant, uncomplicated and highly quaffable dram from St Kilian Distillers.
I thank St. Kilian Distillers for the complimentary sample and the photograph!