ABV
49%
Region
Germany
Bottling
Distillery
 
Cask type

ex-Bourbon and ex-Amarone Casks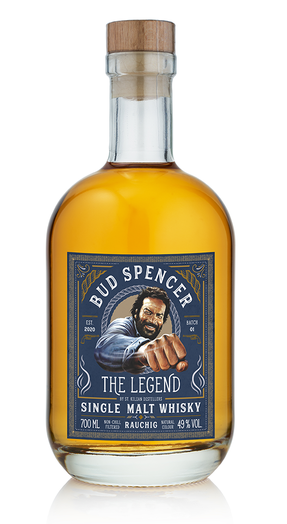 Nose
Immediately, ashy smoke is on the nose. Behind it, sweet notes of vanilla and toffee emerge, accompanied by fruity pears as well as tropical fruits, mainly banana and pineapple. The cold smoke hovers discreetly above everything.
Palate
On the palate, the smoke mingles with sweet notes of vanilla, caramel and honey. Pleasantly warming with a subtle peppery spiciness. Towards the finish more caramel tones and some toasted bread.
Finish
The finish is medium long and warming, with caramel and a subtle ash note, and increasingly dry tannins.
With water
After adding a few drops of water, the fruit notes are pushed into the background. What remains is vanilla, caramel and ashy smoke. Sweet on the palate with vanilla, toffee and honey, plus some banana, pepper and spicy smoke. The finish is still medium long with caramel, some banana, discreet smoke and dry tannins.
Comments
A sweet, fruity and spicy single malt with a good dose of smoke. The flavours harmonise very well with each other, whereby the influence of the ex-Amarone casks is also very subtle here. Similar to the non-smoky version of the Bud Spencer whisky, only this case with a smoky punch. Pleasantly drinkable!
I thank St. Kilian Distillers for the complimentary sample and the photograph!