ABV
46%
Region
Ireland
Bottling
Distillery
 
Cask type

Ex-Bourbon and Ex-Sauternes Casks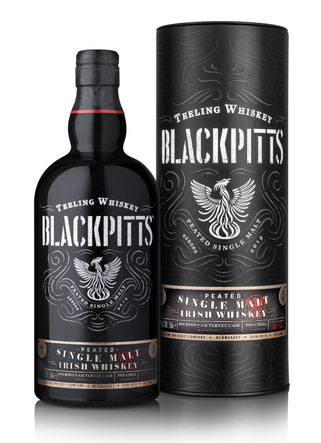 Nose
Fruity on the nose with a touch of smoke. Grilled pineapple and apricot marry delightfully with vanilla notes, some honey and salted caramel. A hint of white pepper and nutmeg in the back.
Palate
The palate is also only slightly smoky with wonderful BBQ notes. This is again joined by the fruity flavours of grilled pineapple and apricots, with some additional red apple. Creamy mouthfeel with salted caramel, warming spices and a touch of ash towards the finish.
Finish
The finish is long and pleasantly creamy with stewed fruit, warming spices and a hint of smoke.
With water
After adding a few drops of water, a bit more smoke is noticeable on the nose, along with BBQ notes and a bit less fruit. The palate is more tangy with creamy fruit flavours, caramel, honey sweetness and some smoke. The finish is still long and creamy with caramel, smoke and a touch of ash.
Comments
This triple distilled single malt from Dublin impresses with its elegance and harmony of fruit, sweetness and smoke. The 15 ppm of phenols in the glass are noticeable, but very restrained, and by no means disturb the overall picture of fruity sophistication of the Sauternes casks and sweet-spicy elegance of the Bourbon casks. Very harmonious and coherent despite its youth. A soft, round and enjoyable whiskey from Ireland.
I thank BORCO-Marken-Import for the complimentary sample and the photograph!