ABV
48%
Region
Lowlands
Bottling
Douglas Laing
 
Cask type

American Oak Wood Barrels, Finished in two Single Rivesaltes Casks (546 btl.)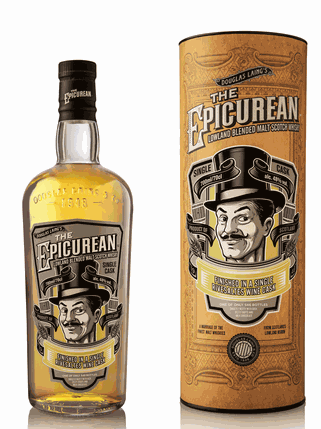 Nose
Fruity notes of ripe quince, pear and green apple on the nose. In addition, a slight ginger spiciness, a touch of cinnamon as well as some butter cookies.
Palate
The palate is fruity with green apple, banana, quince and apricot. In addition, spicy notes of pepper and ginger, accompanied by creamy vanilla. The spiciness increases with the second sip.
Finish
The finish is medium long, creamy but also dry with buttery biscuit notes as well as slightly bitter fruit peel.
With water
After the addition of a few drops of water still fruity on the nose, but also significantly more pepper. In addition, toffee and a butter biscuit note. Fruity notes also on the palate, accompanied by toffee and a clear peppery spiciness. Overall drier with a slightly bitter touch. The finish is still medium long and creamy, with toffee and some herbs.
Comments
An overall fruity and lively blended malt from the Lowlands. Delightful yellow fruits and creamy vanilla provide a sweet and fruity counterpoint to the peppery spiciness. With 48% abv bottled at perfect drinking strength.
I thank Douglas Laing for the photograph!