ABV
48%
Region
Speyside
Bottling
Distillery
 
Cask type

American Oak Casks, ex-PX & ex-Oloroso Sherry Casks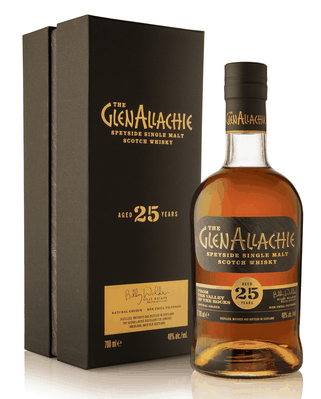 Nose
Fruity start on the nose with ripe apricots and peaches, plus cherries and sultanas. This is accompanied by honey, some caramel and milk chocolate, with a leathery note and a hint of tobacco in the background.
Palate
Sweet and creamy on the palate with vanilla, yellow ripe fruit, mainly apricots, oranges and sultanas. This is followed by warming spices, white pepper, anise and spicy oak. Notes of dark chocolate and cocoa linger toward the finish.
Finish
The finish is medium to long with creamy dried fruit and a floral touch, then becomes dry with oak and spice.
With water
After adding a few drops of water it continues to be fruity on the nose with distinct notes of flowers and hay, plus a peppery spiciness. Strongly spicy and peppery on the palate with black pepper and dry oak, plus cocoa and very little of the wonderful fruit notes. The finish is medium long, warming and continues to be peppery, with some peach jam and light dry oak.
Comments
A surprisingly light and fresh, yet very harmonious and balanced single malt for the age of a quarter of a century. The sherry casks do not dominate here at all and convey notes of raisins, chocolate and cocoa. After 25 years, however, the oak spice is clearly noticeable. A dram for which you should take time to enjoy and which, at least from my point of view, does not tolerate water.
I thank Kirsch Import e.K. for the complimentary sample and The GlenAllachie Distillery for the photograph!