ABV
48%
Region
Speyside
Bottling
Distillery
 
Cask type

American Oak Barrels, PX Sherry Cask Finish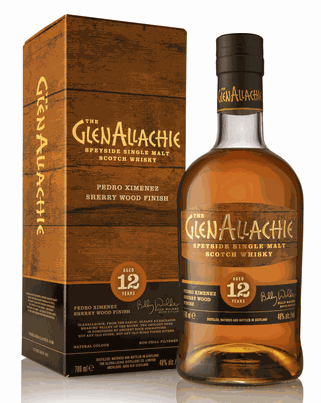 Nose
Sweet start on the nose with sherry, juicy sultanas, some banana, raisins and orange peel. Spicy notes of cinnamon, nutmeg and oak are added. With time, tones of dark chocolate and hazelnut cream linger in the background.
Palate
Subtle sweetness on the palate with toffee, ripe bananas and hazelnut cream. This is accompanied by pleasantly warming spices of oak, nutmeg and a touch of cinnamon, followed by caramel and dark chocolate.
Finish
The finish is of medium length, spicy and pleasantly warming with hazelnut cream, followed by dark chocolate, some oak and orange peel.
With water
After the addition of water a little fresher on the nose with more orange peel and spicy oak. The sherry and raisin aromas are more in the background. Sweet on the palate with sherry and orange peel, then becomes spicier with oak, nutmeg and some pepper. Accompanied by dark chocolate towards the finish. The finish is still of medium length, warming and creamy with toffee and dark chocolate.
Comments
A beautifully matured, full-bodied single malt with wonderful sherry aromas, some tropical fruits and warming spices. Together with a fresh kick of orange peel, this provides a lively pleasure experience, with dark chocolate notes delicately rounding off the finish. Excellent drinkable either neat or slightly diluted with water.
I thank The GlenAllachie Distillery for the complimentary photograph!