ABV
46%
Region
Speyside
Bottling
Distillery
 
Cask type

Pedro Ximénez & Oloroso Sherry Hogsheads and Puncheons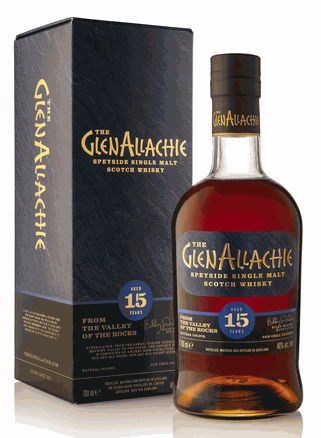 Nose
Rich and sweet on the nose with many dark fruits, rum sultanas and blood oranges. A touch of floral notes as well as spicy and Christmassy aromas of cinnamon, star anise and nutmeg. Dark chocolate and cocoa are added with slightly bitter notes of orange peel in the background.
Palate
Sweet and creamy on the palate with brown sugar, sherry and caramel. This is accompanied by warming spicy notes of cinnamon and nutmeg, followed by cocoa and chocolate covered orange slices. Some spicy oak and subtly toasted bread linger towards the finish.
Finish
The finish is long lasting and pleasantly warming with creamy, orange-fruity and chocolaty notes. Becomes drier with time with cocoa, nutmeg, orange zest and a touch of tobacco leaves.
With water
After adding a few drops of water more orange fruit on the nose with milk chocolate and brown sugar, accompanied by slightly bitter orange zest. Still sweet and creamy on the palate with orange jam, cinnamon and oak spice. It is slightly warming with notes of milk chocolate and a little nutmeg. The finish is of medium length, initially creamy with orange jam and milk chocolate. Becomes increasingly dry with notes of oak, cocoa and espresso.
Comments
A rich, full-bodied and multi-layered single malt from The GlenAllachie. The sherry casks gave this malt delicate chocolate notes and warming spices that harmonise perfectly with the dark fruit and juicy oranges. A dram bottled at perfect drinking strength that will make the heart of any sherry aficionado beat faster, and that of lovers of good single malts as well.
I thank The GlenAllachie Distillery for the complimentary photograph!