ABV
58.2%
Region
Highlands
Bottling
The Whisky Cellar
 
Cask type

American Oak Hogshead (#702596, 270 btl.)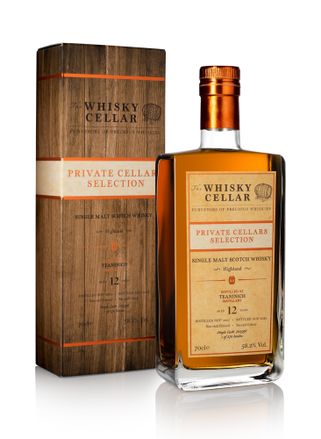 Nose
Fresh and fruity start on the nose with yellow fruits, pear, citrus peel and some green apples. Accompanied by vanilla, ginger spiciness and slightly tart notes of tea leaves.
Palate
On the palate a nice fruity sweetness with apples and pears and sweet vanilla cream. This is accompanied by a strong warming alcoholic spiciness, together with oak, ginger and white pepper. Slightly bitter notes of citrus peel towards the finish.
Finish
The finish is long-lasting and pleasantly warming with creamy notes of light fruit compote, some grapefruit and slightly bitter tones of citrus peel and some oak.
With water
After the addition of a splash of water, the alcohol prickles on the nose. There's also a lot of freshness with citrus notes, pears and a slight ginger aftertaste. Very sweet and fruity on the palate with creamy fruit compote. At the same time warming with ginger spice and a hint of pepper. The finish is still long and slightly warming, initially creamy with fruit compote, before bitter citrus peel and oak dominate towards the end.
Comments
A powerful single malt whisky with light fruit compote and a rich spiciness. Sweet, fruity, creamy and spicy - all in beautiful balance. A Highlander that is only slightly tamed after the addition of water and still knows how to please.
I thank The Whisky Cellar for the complimentary sample and the photograph!