ABV
56.1%
Region
Speyside
Bottling
Distillery
 
Cask type

Pedro Ximénez & Oloroso Sherry Puncheons, and Virgin Oak Casks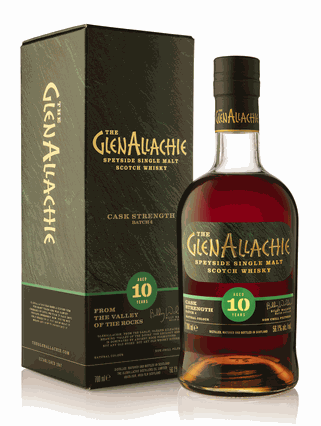 Nose
Starts with sherry aromas, dried fruit and raisins. This is accompanied by notes of cake dough, honey, blood oranges, spicy oak and cinnamon. In the background dark chocolate and cocoa.
Palate
Rich, full-bodied and powerful on the palate with a wonderful sweetness of sherry, molasses, juicy oranges, figs and dates. Accompanied by nicley warming spices of oak, cinnamon and nutmeg. Dark chocolate lingers towards the finish.
Finish
The finish is long lasting and warming with honey and slightly dry notes of cocoa, orange oil and oak. Additional slightly bitter tones of orange peel and walnuts.
With water
After the addition of water, the nose is wonderfully sweet and fruity with oranges and dates, accompanied by sherry and vanilla, milk chocolate, spicy oak, cinnamon and nutmeg. Sweet and creamy also on the palate with dark caramel, walnut and milk chocolate. Spicy notes of cinnamon, nutmeg and oak, as well as slightly dry tones of cocoa towards the finish. The finish is a little shorter and slightly warming with honey, some spices and dry cocoa.
Comments
The natural colour of this cask strength bottling promises a sherry cask influenced, but not overpowered whisky. Wonderful dark fruit notes combine with sherry sweetness and wintery spices to create a harmony on the nose and palate. This pleasure experience can be brought to perfection by a cracking open fire. A delicious malt!
I thank The GlenAllachie Distillery for the complimentary sample and the photograph!