ABV
51.4%
Region
Speyside
Bottling
Distillery
 
Cask type

Five Pedro Ximénez Sherry Puncheons & Hogsheads from 1997 and 1998 (1,600 btl.)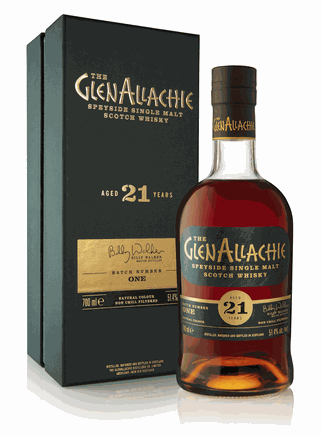 Nose
Rich sherry aromas flow immediately into the nose, accompanied by Christmas cake, dark fruit and juicy oranges. Delicious spices of cinnamon and nutmeg mix with lots of cocoa and dark chocolate. Candied orange peel, notes of walnuts and a hint of tobacco leaves linger in the background. Wow - what a fantastic nose.
Palate
On the palate also immediately the classic sherry aromas with sweet Christmas cake, stewed plums and oranges. In addition warming spices of cinnamon, nutmeg and oak. The creaminess is increasingly replaced by dry cocoa notes and dark chocolate.
Finish
The finish is long-lasting and pleasantly warming. Creamy, almost sticky fruit jam mingles with dry oak spice, ginger, cocoa notes and subtle walnut. Wonderful!
With water
After adding a few drops of water fresher on the nose with lots of juicy oranges, butterscotch, orange blossom and milk chocolate. This is accompanied by cinnamon and notes of walnut in the background. Continues to be wonderfully sweet on the palate with oranges, heather honey and fruit cake, accompanied by dark chocolate. Discreetly warming with spicy tones of cinnamon, nutmeg and some ginger. The finish is still long, pleasantly warming and creamy with butterscotch, orange marmalade and chocolate. Subtle oak spice and a touch of walnut towards the end.
Comments
A really excellent dram. What I particularly like about this single malt is that it is not overpowered by the sherry. Obviously those PX casks were selected that provided great chocolate aromas to the maturing whisky. The result is an outstanding balance of dark fruit, cocoa and chocolate as well as pleasantly warming spices. A symbiosis of flavours that results in a truly delicious pleasure experience. Well done!
I thank The GlenAllachie Distillery for the complimentary sample and the photograph!