ABV
43.8%
Region
Highlands
Bottling
The Whisky Cellar
 
Cask type

American Oak Hogshead (#800075, 164 btl.)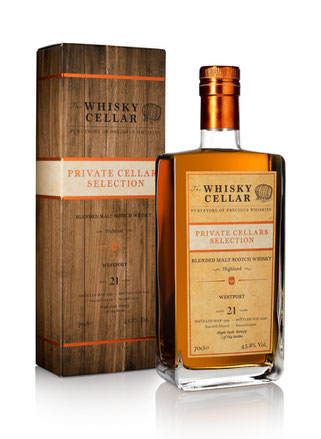 Nose
Fresh on the nose with many fruity notes of ripe pears and yellow apples. This is followed by vanilla and blossom honey, accompanied by a slight spiciness of ginger, white pepper and some oak spice. A touch of floral notes in the background.
Palate
Sweet on the palate with light fruits like apricot, mirabelle and yellow apples. Accompanied by honey, vanilla and a pleasantly warming spiciness of ginger and white pepper. Milk chocolate and oak spice are also added.
Finish
The finish is long lasting and slightly warming with spicy notes, sponge cake, slightly bitter citrus peel and a hint of vanilla.
With water
After adding some water, very fruity on the nose with apples and pears, accompanied by vanilla, honey and a touch of ginger. Initially very soft, fruity and creamy on the palate with apples, apricot, honey and milk chocolate. Then increasingly spicy with ginger, white pepper and oak. The finish is slightly shorter, floral and gently warming with a hint of bitter citrus peel.
Comments
A delicious, soft, fruity teaspooned whisky with a classic American oak taste profile. Matured over two decades, this whisky convinces with light fruit and creamy vanilla with discreetly warming oak spices as a counterpart. Beautifully balanced and multi-layered. A pleasant dram to dream and enjoy.
I thank The Whisky Cellar for the complimentary sample and the photograph!