ABV
50%
Region
Ireland
Bottling
Distillery
 
Cask type

First-fill US Oak, Virgin US Oak, Vin Doux Naturel, French Oak Casks (18,000 btl.)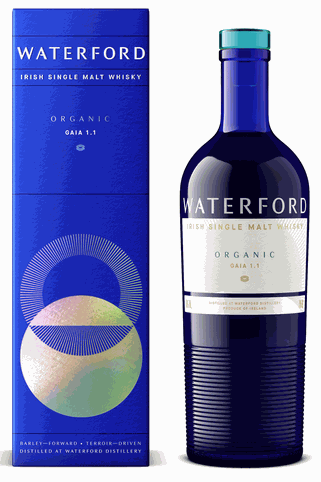 Nose
Sweet cereal notes mix with bread crust and slightly earthy tones. Then slowly fruity aromas of apricot, peach and pink grapefruit emerge, with a touch of lime. Spicy notes of white pepper and ginger, with a whiff of lemon cake dough in the background.
Palate
Initially sweet on the palate with fruity notes of apricot and peach, accompanied by creamy vanilla. Then warming and spicy with pepper, ginger and oak. Becomes increasingly dry with citrus peels - orange and lime, followed by some sweetness with malt candy and barley sugar.
Finish
The finish is of medium length and warming with increasingly dry and bitter notes of pink grapefruit and lemon peel. A little barley sugar sweetness towards the end.
With water
After adding a little water, it becomes much fresher and more present on the nose with citrus, cereals, ginger and vanilla notes. Creamier on the palate with vanilla, malt sugar and fruity notes of apricot and fig. Pleasantly warming with creamy milk chocolate and some honey. The finish is still of medium length, slightly warming and dry with earthy tones, oak and slightly spicy bread crust.
Comments
A still young Irish single malt that already leaves a mature and advanced impression. Strongly characterised by cereal notes, with a light fruitiness, warming spices and a discreet earthiness as a counterpoint. I like it much better with water. Interesting, and certainly a distillery that needs to be observed further.
I thank Kirsch Import e.K. for the complimentary sample and the photograph!