ABV
48%
Region
Speyside
Bottling
Distillery
 
Cask type

American Oak Ex-Bourbon Barrels, Chinquapin Virgin Oak Finish (6,600 btl.)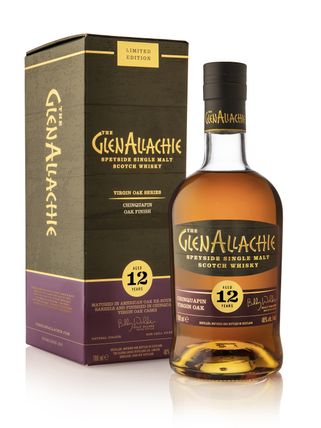 Nose
Sweet honey notes mingle with caramel and creamy toffee on the nose, followed by vanilla and orange oil. Slightly spicy with nutmeg and oak, mixed with milk chocolate. Very pleasant!
Palate
Also sweet on the palate with honey and orange notes. This is accompanied by warming spices with nutmeg and pepper. Becomes creamier with fruit jam, orange peel and a fine nuttiness.
Finish
The finish is of medium length, warming and spicy at the same time with oak and nutmeg, followed by honey, hazelnut and slightly bitter notes of orange peel.
With water
After adding a few drops of water, the nose becomes more spicy with nutmeg and pepper, along with caramel, dark chocolate and coffee notes, even some liquorice in the background. Sweet and creamy, but also spicier on the palate with toffee, dark caramel, coffee and dark chocolate notes. Overall less warming. The finish is still medium and creamy with some orange oil, oak spice and slightly bitter notes of dark chocolate and cocoa.
Comments
A delicious single malt, this time with less fruit but more toffee, caramel and chocolate notes. The virgin oak finish brings a dense oak spiciness that harmonises well with the remaining sweet aromas. A dram to relax and enjoy.
I thank Kirsch Import e.K. for the complimentary sample and The GlenAllachie Distillery for the photograph!