ABV
48.6%
Region
Speyside
Bottling
Distillery
 
Cask type

American and European Oak Hogsheads and Butts, seasoned with Sherry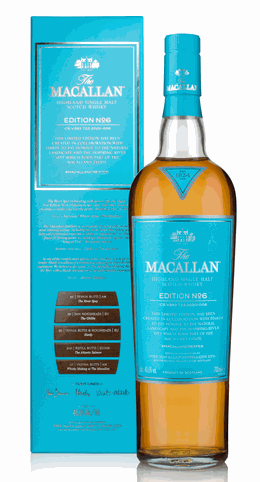 Nose
Dark fruit on the nose with plums and cherries, followed by toffee and vanilla. This is joined by notes of fruit cake, dates and butter crumble. Over time, spices such as cinnamon, nutmeg, ginger and oak become noticeable.
Palate
Initially sweet and fruity on the palate with plums, cherries and brown sugar. Then warming spices of cinnamon, nutmeg, oak and a touch of pepper arrive. After the warmth fades, notes of caramel, dark chocolate and walnuts emerge.
Finish
The finish is long lasting with creamy plum jam, oak spice, toasted bread crust and lots of walnut flavours.
With water
After the addition of a few drops of water more intense fruity notes on the nose with plum jam, cherries and oranges. These are joined by slightly floral notes mixed with toffee and cinnamon. Again very sweet and creamy on the palate with plum jam, cherry and milk chocolate, followed by slightly warming oak spice, ginger and cinnamon. The finish is still long, less fruity but drier with oak, nutmeg and ginger spice.
Comments
A delicious dram indeed! Rich, creamy sweet and wonderfully balanced with an attractive fruitiness, pleasant warming spiciness and long lasting nuttiness. A dram that also brings out the complexity of the aromas when combined with a few drops of water. Mouth-filling, multi-layered, and pleasantly warming. Ideal for cold autumn evenings.
I thank Beam Suntory Germany for the complimentary sample and the photograph!