ABV
48%
Region
Speyside
Bottling
Douglas Laing
 
Cask type

ex-Sherry Casks (500 btl.)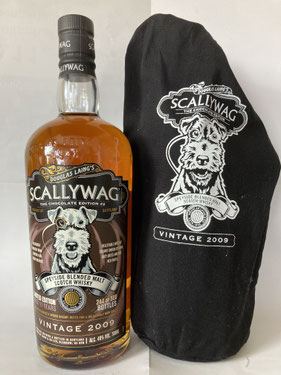 Nose
Rich notes of sweet sherry, dates and chocolate covered raisins. These are joined by notes of vanilla cream, brown sugar and juicy blood orange, accompanied by spicy cinnamon and a wee touch of oak.
Palate
The sweetness is initially also found on the palate with sherry, dark fruits, dates and raisins as well as brown sugar. The whole is accompanied by fine dark chocolate. Warming, spicy and drying over time with notes of oak, nutmeg, some black pepper and cocoa powder.
Finish
The finish is long lasting and pleasantly warming with creamy fruit jam, a spicy tobacco note and dry espresso towards the end.
With water
Slightly more fruity on the nose after adding a few drops of water. Juicy oranges, dates and fine milk chocolate dominate. On the palate soft, creamy, almost silky, with lots of chocolate and a little hazelnut cream, accompanied by a subtle warmth. The finish is a bit shorter with fruit jam, chocolate, cocoa and fine hazelnut aromas. Overall less dry.
Comments
The name keeps its promises. This blended malt is characterised by a beautiful balance of dark fruit, warming spices and rich chocolate notes. After adding water it becomes even more chocolaty, soft and creamy. An ideal companion to a sweet chocolate dessert or simply as a liquid dessert substitute.