ABV
40%
Region
Australia
Bottling
Distillery
 
Cask type

Australian Shiraz, Cabernet Sauvignon & Pinot Noir Barrique Casks and Hogsheads (6,000 btl.)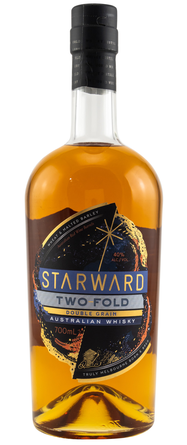 Nose
Sweet on the nose with fruity aromas of red currants and plums, followed by vanilla and some honey. A light perfumed note is noticeable with a touch of oak in the background.
Palate
Light and slightly prickling on the tongue with tropical fruits and honeydew melon. This is accompanied by sweet aromas of butter biscuits and milk chocolate, followed by a touch of oak.
Finish
The finish is rather short, slightly warming and dry with subtle tannins and again a touch of oak.
With water
After adding a few drops of water, the fruity aromas are clearly pushed into the background and only some vanilla comes out. Prickling on the palate with few tropical fruits, but more spices - oak and ginger - and honey. The finish is very short and slightly warming with tannins and a whiff of oak.
Comments
A light, smooth and fruity-sweet whisky from Melbourne, which has its strengths in aroma and taste. Unfortunately the finish is very short. Perhaps a higher abv would have been a better choice here. Nevertheless, a light, uncomplicated and nice summer whisky. Maybe even serve it slightly chilled.
I thank Kirsch Import e.K. for the complimentary sample and the photograph!