ABV
48.3%
Region
Islay
Bottling
Douglas Laing (The Vintage Series)
 
Cask type

Oak Casks (3,000 btl.)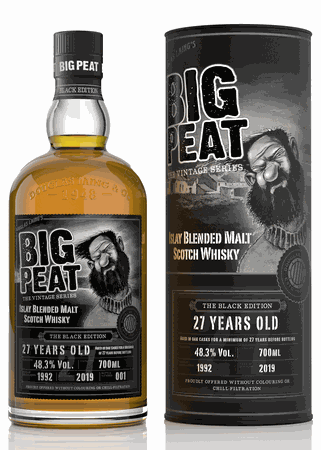 Nose
Immediately smoke rises to the nose, accompanied by sweet malted barley, vanilla as well as BBQ notes, smoked bacon and phenols. Behind this are fruity aromas of apricot and peach, followed by fresh sea air and leather. Nicely smooth and mature.
Palate
Bold, initially fruity and sweet on the palate with apricot, honey, malt sugar and vanilla. This is followed by some smoked bacon accompanied by warming spices like pepper and aniseed. Above all, subtle smoke hovers with a touch of peat.
Finish
The finish shows good length with notes of ash, honey, some ginger spice, dry oak and mint leaves wrapped in fine smoke and some phenols.
With water
After adding a few drops of water, fresh sea air becomes noticeable on the nose, followed by vanilla, apricot and some citrus fruit. Smoke, peat and ash notes are somewhat pushed into the background. Clearly more tamed on the palate with creamy apricot fruit, vanilla and a hint of smoke. All in all a bit more lively and noticeable on the palate. The finish is a bit shorter, slightly warming with honey, malt sugar and some ash.
Comments
This Blended Malt is the conclusion of the Big Peat Vintage Trilogy. This selection of mature Islay Single Malt Scotch Whiskies shows a rounded character at its best with a multi-layered aroma of honey, smoky grilled meat, soft peat and creamy fruit. The ideal companion for a BBQ on Port Ellen beach.
I thank Douglas Laing for the photograph!