ABV
48.4%
Region
Highlands
Bottling
Douglas Laing
 
Cask type

Refill Barrel (# DL13538, 247 btl.)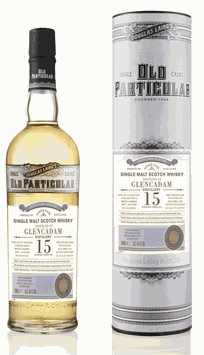 Nose
On the nose much vanilla with notes of brioche, bread and butter. Fruity with tropical fruits, banana, some pineapple and apricots. Towards the end floral notes with a touch of jasmine and a hint of oak spice in the back.
Palate
Sweet start on the palate with honey, pear and banana. Warming and increasingly spicy with pepper, some oak and a pinch of nutmeg. Vanilla cookies towards the finish.
Finish
The finish is long lasting, underlined by a malty note, some cinnamon, a touch of bitter orange peel and some dry oak at the end.
With water
After adding a few drops of water more fruit on the nose with banana, pineapple and peach. All in all a bit more lively with clearly perceptible oak spice. On the palate spicy, tangy with pepper, aniseed and some oak. Then a creamy honey sweetness with fruit underneath, followed by oak. The finish is again long, creamy and spicy with cinnamon and dry oak.
Comments
A delicious, fruity sweet Glencadam with gentle oak cask influence. Brioche pastry, fine spices, tropical fruits and creamy honey combine to create an impressive and long-lasting taste experience. A palate flatterer with a spicy undertone.
I thank Douglas Laing  for the photograph!