ABV
57%
Region
Ontario/Canada
Bottling
Distillery
 
Cask type

American Oak Barrels, 75% Finished in French Oak Casks (5,460 btl.)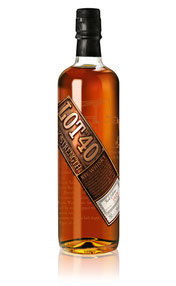 Nose
Spicy start on the nose with rye, anise and cloves, accompanied by sweet caramel notes and distinct vanilla. Behind dried fruit and apricot with a hint of cinnamon.
Palate
Bold and spicy on the palate with rye and dark caramel. Heavily warming with cloves and aniseed, oily and creamy. As soon as the warmth is gone, fruit aromas of apricot and plum appear, accompanied by sweet vanilla and toffee.
Finish
The finish is medium long, spicy and wonderfully warming with plenty of toffee, a touch of burnt sugar and hazelnut.
With water
By adding some water, the whisky becomes more intense and spicy on the nose with rye, oak and notes of fir needles. Also spicier on the palate with more rye, cloves and aniseed. Less warming, but significantly more pepper. Then sweetness with vanilla, apricot, plum and caramel. The finish still shows a medium length with clearly dry spice, caramel and some fir needles.
Comments
A strong, rich and multi-layered rye whisky in cask strength, whose warming spices harmonise very well with the sweet caramel notes and discreet fruit aromas. A true winter warmer that can also tolerate a dash of water.
I thank BORCO-MARKEN-IMPORT for the complimentary sample and the photograph!