ABV
46%
Region
Wales
Bottling
Distillery
 
Cask type

Vatting of ex-Oloroso Cask and ex-Bourbon Cask with Bordeaux Grand Cru Finish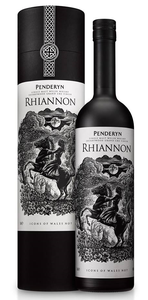 Nose
Sweet and spicy on the nose with vanilla, apricots, red currants, some sultanas and oak. Then toffee arrives, followed by a touch of marzipan and notes of pine resin in the back.
Palate
Bold and sweet on the palate with toffee and figs. Then a warming spiciness emerges with black pepper and oak. Once the warmth fades, fruity notes of red currants and juicy peaches arive, lingering with creamy vanilla and subtle mocha towards the finish.
Finish
The finish is long, sweet and creamy with spiced oak and subtle dry tannins on the tail.
With water
Becomes spicier on the nose (oak, pepper) when a few drops of water are added. Still creamy and fruity with vanilla and some notes of red berries. The sweetness on the palate is a bit tamed while more sour notes of red currants are coming through. Peppery on the midpalate but less spicy when diluted. The finish is a bit shorter with more spiced oak and tannins coming through.
Comments
A delicious, fruity single malt from Wales with creamy toffee, gentle sweetness and warming spiciness. Already balanced and ideally bottled at 46% abv. This dram can be drunk without the addition of water in a cosy atmosphere with full enjoyment.
I thank Penderyn Distillery and Schlumberger Vertriebsgesellschaft mbH & Co. KG for the complimentary sample and the photograph!