ABV
66,7%
Region
Speyside
Bottling
Douglas Laing
 
Cask type

Sherry Puncheon (# DL12985, 596 btl.)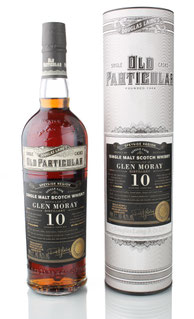 Nose
Immediately sherry on the nose with a potpourri of raisins, dark dried fruits, plums soaked in Armagnac and juicy overripe oranges. This is accompanied by Demerara sugar and dark toffee, followed by bitter chocolate and a whiff of cinnamon.
Palate
The palate delivers what the nose promises: sweet with a burst of sherry, treacle, plums and dark dried fruits. Then warming with cinnamon, pepper, nutmeg and subtle oak. Roasted bread and nutty flavours linger towards the finish.
Finish
The finish is long, warm and lingering with dark chocolate, barley sugar and sticky toffee, followed by ripe walnuts on the tail.
With water
There's more cinnamon and spices coming through when a splash of water is added. Still sweet and fruity with plums, dark toffee and brown sugar. Slightly warming spices on the palate while sherry and dark fruits remain stable, showing some nutty flavours and nutmeg towards the finish. The finish is medium long and slightly dry with oak and delicate hazelnuts.
Comments
Wow - what an incredible dram! Although the strength is almost 67% abv, this Speyside whisky is smooth and well-balanced. No alcoholic bite at all. The sherry aromas dominate, no wonder - look at that colour - but there is a nice balance of fruits, brown sugar and warming spices. Well rounded and harmonious. A true winter whisky and well chosen cask by the folks at Douglas Laing.
I thank Douglas Laing for the photograph!