Tasting Notes
ABV
44.5%
Region
Highlands (Orkney Islands)
Bottling
Distillery (for Travel Retail)
Cask type

Hand-picked Sherry Seasoned Oak Casks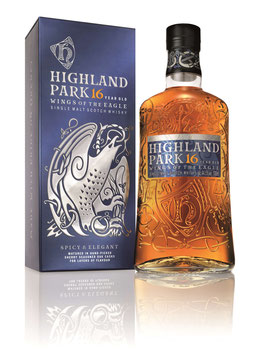 Nose
Warm and gentle smoke, nicely embedded in a sweet mix of sherry and dried fruit - mainly apricots and oranges. Creamy with honey, caramell and a floral touch, maybe heather. Round and very appealing.
Palate
Intense start on the palate. Pleasantly spicy with a warming mix of oak, cinnamon, caramelised ginger, subtle cloves and nutmeg. Juicy oranges shine through, accompanied by a whiff of heather and subtle wood smoke. Less sweet than one could have expected from the nose.
Finish
The finish is medium long, warm and dry with spiced oak, cloves and a whiff of cold smoke.
With Water
Slightly fresher on the nose when adding a few drops of water. There's more juicy oranges coming through while the wood smoke is almost disappeared. On the palate, however, it becomes quite spicy with lots of dry oak, black pepper, cloves and wood smoke. The pleasant fruity notes of oranges are tamed significantly. The finish shows medium length with very dry and adstringent oak spice and cold smoke.
Comments
This 16-year-old Highland Park has wonderful aromas of fruit, creamy honey notes, spices and heather on the nose. All in perfect balance and wrapped in fine wood smoke. On the palate, however, there is a dominant spiciness of oak and pepper, leaving little room for the filgrane fruit aromas to unfold. On the finish dry notes dominate again. A dram for the colder days of the year, but from my point of view there is no need of adding any water.
I thank Highland Park for the complimentary sample and the photograph!