Tasting Notes
ABV
46%
Region
Speyside
Bottling
Distillery
 
Cask type

Oloroso, Pedro Ximénez and Virgin Oak Casks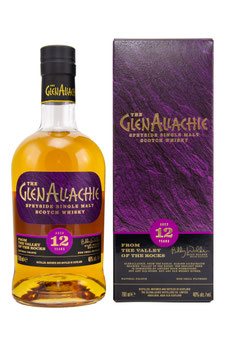 Nose
The nose starts off with lots of tropical fruits - banana, apricot and mango in particular. This is followed by butterscotch, plenty of vanilla, subtle sherry, raisins and a hint of floral notes. Spicy in the back with cinnamon and a whiff of oak.
Palate
Sweet and fruity on the palate with honey, citrus and banana. Then the spiciness arrives with oak, ginger, white pepper and subtle cinnamon. Creamy honey and vanilla nicely mingle with some tropical fruits - apricots and pineapple - towards the finish. Nicely mouthfilling.
Finish
The finish shows good length with creamy honey and chocolate notes, followed by some floral tones and a touch of dry oak on the tail.
With water
Intoxicating nose with tropical fruits when a few drops of water are added. The sweetness is a bit tamed on the palate while more spiciness with oak, pepper, ginger and cinnamon come to the fore. Still creamy honey in the back. The finish is medium long, creamy with vanilla and honey, but fairly dry with oak spice.
Comments
What an impressive new standard bottling of GlenAllachie. It's like walking through an exotic orchard on a glorious summer's day. Intoxicating aromas of fruit, accompanied by creamy vanilla, honey and slightly warming spices. Nothing dominates, nothing disturbs. A wonderful variety of aromas at an extremely attractive price.
I thank Kirsch Whisky - The House of Whiskies for the complimentary sample and the photograph!