Tasting Notes
ABV
40%
Region
Highlands
Bottling
Distillery (Spirit of Oak Collection)

Cask type

American Oak Oloroso Sherry Casks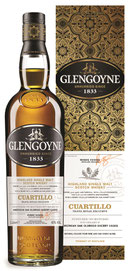 Nose
Fresh and clean with a sweet load of fruits - green apples, lemon, apricots and passion fruit. Notes of vanilla and toffee emerge, followed by a slightly spicy touch of white pepper, cinnamon and oak. The delicate fruitiness improves with air.
Palate
Sweet with a creamy almost sticky fruitiness of apples, apricots and peaches. Then a warming spiciness arrives along with white pepper, a whiff of cinnamon and oak. Elegant and pleasantly mouth-filling.
Finish
The finish is medium long and slightly warm with sticky apricot jam, followed by subtle notes of oak and nutmeg on the tail.
With Water
Fresher on the nose when a few drops of water are added. The delicate fruitiness and vanilla notes, however, are tamed significantly. The same on the palate: less sweet and fruity with an increased load of spices and oak. The finish is short with subtle apricots and a hint of oak spice.
Comments
A delicate and very pleasant whisky. The fruitiness and sweetness is in the foreground with a good balance of spice and freshness. A well combined dram with harmony on nose as on palate. Even water doesn't kill it, but honestly, it's not necessary at all. Cuartillo offers a good entry into the Spirit of Oak Collection of Glengoyne
I thank Ian Macleod Distillers Ltd for the sample and the photograph!