Tasting Notes
ABV
52.9%
Region
Highlands (Orkney Islands)
Bottling
Distillery
Cask type

Refill American Oak Casks (28,000 btl.)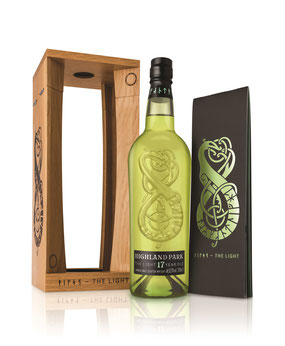 Nose
Yellow fruits on the nose, such as green apples, apricots, ripe pears with a hint of litschi and a little peach. Notes of vanilla and lemon sorbet emerge, nicely mixed with a touch of oak and a whiff of smoke in the back.
Palate
Sweet, fruity, rich and bold on the palate. There's a delicate fruitiness with oranges, lemons, mango and peach interwoven with a warming mix of white pepper, ginger and oak spice. Once the warmth fades, creamy vanilla, honey and yellow fruit jam linger with a touch of smoke towards the finish.
Finish
The finish is long, warm and creamy with peach and apple. Becomes drier on the tail with spiced oak, a little nuttiness and a touch of heathery smoke.
With Water
A few drops of water significantly tame the delicate tropical fruitiness while notes of vanilla and honey emerge. On the palate, this dram is still bold and intense with a decreased fruitiness. There's also less sweetness while prickling oak, ginger spice and white pepper dominate. The finish is medium to long, warm and creamy with vanilla and honey.
Comments
After Highland Park The Dark this is the second release in the series. This time aged for 17 years exclusively in American oak barrels, the light, tropical fruit notes are dominating here, followed by a creamy vanilla sweetness and a spicy and slightly peppery core. Clearly a very delicate summer whisky with a spicy twist. In direct comparison, however, I prefer The Dark as I simply like the "dark flavours" associated with the European oak more.
I thank Highland Park for the complimentary sample and the photograph!