Tasting Notes
ABV
52%
Region
Speyside
Bottling
Private Finishing Project at Malts Hamburg
Cask type

Bourbon Cask, finished in a 5l Oloroso Sherry seasoned Limousin Oak Cask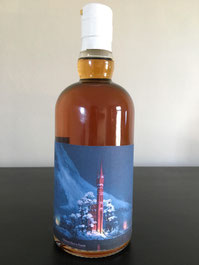 Nose
The nose starts off with pleasant sherry notes. Not big sherry with raisins and dry fruits but more subtle and creamy. Lingering notes of ripe walnuts emerge, nicely mixed with Bourbon cask-derived flavours, such as caramel and vanilla. There's also fruity elements coming through with brandy soaked cherries and red apples. Hints of dark chocolate and oak in the background. The alcohol is very well integrated and not pungent at all.
Palate
Bold and intense, however, on the palate, along with sweet notes of cherries, plums and sherry. Fruity and creamy, accompanied by a fairly warming mix of spices - black pepper, ginger and oak in particular. Sweet with vanilla, caramel and malted barley, followed by hints of acacia honey and dark chocolate towards the finish.
Finish
The finish is long, warm and subtle sweet. This is followed by a lingering nuttiness mixed with dark chocolate, even espresso, and a whiff of dry oak on the tail.
With water
More fruits on the nose when a few drops of water are added. There's also more sherry derived flavours as well as lingering walnut notes while the spiciness and oaky tones are significantly tamed. The warming spiciness on the palate is noticeably tamed, too, while the sherry notes, caramel and barley sweetness as well as the nutty tones remain stable. The finish is slightly shorter and dry with walnuts, oak and espresso notes.
Comments
A successful own cask project. The Bourbon cask matured Speyside whisky harmonizes very well with the oloroso finish. Additional sherry aromas appear, accompanied by spices, dark chocolate and a very tasty nutty flavour. A pleasant nose, not overpowered by the sherry, with a strong impression on the palate and a long and not too dry finish. Here you can easily add water to tame the spiciness a little bit and to elicit the more filigree (fruit) notes from the whisky.
I thank Nils Felske for the complimentary sample and the photograph!