Tasting Notes
ABV
46.8%
Region
Highlands
Bottling
Douglas Laing
Cask type

--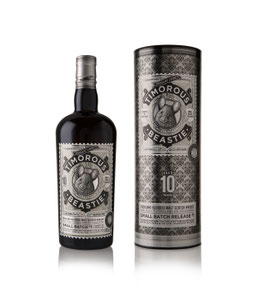 Nose
Oh, what a deliciously fragrant nose! Very fruity with a fresh potpourri of late summer fruits, yellow apples, peaches, apricots, and bananas. This is complemented with sweet and lingering vanilla and toffee, followed by roasted almonds and a whiff of oak in the back. Creamy, buttery and very appealing!
Palate
Sweet, soft and creamy on the palate. Delicate fruits with bananas, peaches and ripe apples emerge, nicely mixed with caramel and buttery notes. This is accompanied by a slightly warming spiciness of white pepper, ginger, subtle cloves and a slight hint of alcoholic bite. Well rounded with lingering vanilla and toffee towards the finish.
Finish
The medium length finish is sweet and creamy with sticky fruit jam. Slowly fading notes of white pepper and dry oak on the tail.
With water
Water turns the delicate fruitiness into an autumnal style with more dark fruits coming through. The sweetness remains stable. On the palate the warming spiciness is a bit tamed while the fruity sweetness seems to be increased a bit. Still soft and creamy. The finish is a bit shorter, less fruity with more tannins and dry oak coming through.
Comments
A delicate blended malt, best to enjoy neat. It's like walking around in an orchard on a late summer afternoon. Surprisingly spicy with a creamy, soft and fruity-sweet backbone. An excellent and attractive addition to the Timorous Beastie portfolio.
I thank Douglas Laing for the complimentary sample and the photograph!