Tasting Notes
ABV
40%
Region
Speyside
Bottling
Distillery

Cask type

Finished in Red Wine Casks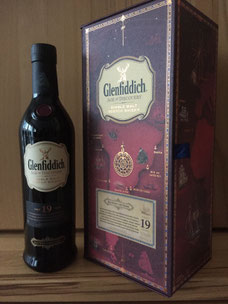 Nose
Pleasantly fruity on the nose with red cherries, raspberries, red currant and yellow apples. This is complemented by vanilla and a rich wine aroma. Hints of  white pepper and oak spice in the back.
Palate
Subtle sweet but fairly fruity start on the palate with wine aroma, red cherries and raspberries. Creamy even velvety. Then warming spices arrive with cinnamon, white pepper and oak, followed by a touch of bitter grape peel towards the finish. The delicate warming pepperiness increases with a second sip.
Finish
The finish is medium long, warm and creamy. Slightly sweet with red berries compote, a touch of grape peel, oak and tannins on the tail.
With water
Water enhances the fruitiness on the nose with more yellow apples, red cherries and berries and wine flavours. Even citric notes and juicy oranges arrive, nicely mixed with creamy vanilla in the back. On the palate, however, the lovely sweet and fruity notes are significantly tamed, while dry notes of oak, tannins and bitter grape peel take over. The finish is short, subtle warm and dry with oak, tannins and a hint of creamy fruit jam on the tail.
Comments
A very pleasing, aromatic single malt from the Age of Discovery series, satisfying nose and palate equally. The red wine cask finish brings in rich fruitiness and well-dosed sweetness but without overwhelming the distillery character. This is nicely balanced with a warming spicy core. A really pleasant surprise. Water isn't necessary at all!