Tasting Notes
ABV
48%
Region
Speyside
Bottling
Langside Distillers

Cask type

Refill Hogshead (351 btl.)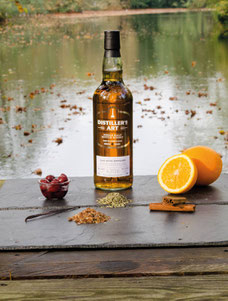 Nose
Fruity start on the nose with cherries, black currant and ripe oranges. This is complemented by creamy notes of vanilla, nicely mixed with barley sugar. Acacia honey, cinnamon and a touch of spiced oak in the back.
Palate
Spicy and peppery at first with cinnamon and oak. Then fruit arrives with oranges, cherries and black currant. Creamy and pleasantly warming. The warmth increases with a second sip. Slightly dry notes of grape peel, herbs and oak towards the finish.
Finish
The finish is long, warm and creamy with sticky fruit jam and prickling oak on the tail.
With water
Lots of vanilla on the nose when a few drops of water are added. Still fruity but less honeyed and tamed spices. Lovely sweet on the palate with vanilla, orange marmalade, and cherries. Then a warming spiciness of pepper, cinnamon and nutmeg arrives, followed by a whiff of dry oak towards the finish. The finish is still long and creamy sweet with honey and fruit. Peppery and prickling on the tail with dry notes of oak.
Comments
A tasty single cask bottling of a 20-year-old Glen Keith. It shows a beautiful balance of creamy sweetness, sticky fruit and winterly spices. Nicely complex with a warming and enjoyable long finish. Something for the quiet hours at the end of a long day.
I thank myDrams for the sample and the photograph!