Tasting Notes
ABV
51.3%
Region
Campbeltown
Bottling
Douglas Laing
Cask type

Refill Hogshead (# DL11756, 308 btl.)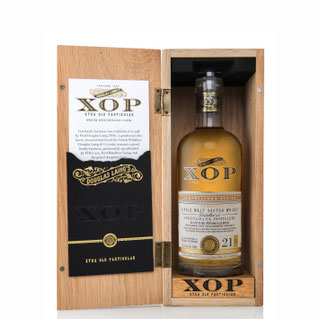 Nose
The nose starts off with a fresh sea breeze and subtle peaty notes. Then sweet with delicate vanilla and a hint of apricots. Coal ash, pepper, nutmeg and a touch of medicinal flavours in the back.
Palate
Sweeter on the palate than the nose suggests with custard and creamy apricots. Then a warming spiciness arrives with oak, white pepper, caramelised ginger and nutmeg. A touch of malt, mixed with honey and peat smoke towards the finish.
Finish
The finish is long, warm and creamy with acacia honey and subtle vanilla. Spicy towards the end with oak, pepper, crisp peat and a hint of smoke.
With water
A few drops of water bring more fruity flavours to the fore - apricots, peaches and pears. The spicy and peaty notes are significantly tamed. Sweet and nicely fruity on the palate. There's only a hint of spice and coal ash while the finish is shorter, slightly warm and sweet with vanilla and dry notes of oak on the tail.
Comments
A beautiful, straightforward dram without many edges. Subtle fruit and vanilla sweetness, that is more pronounced on the palate. This is beautifully integrated into filigree peat smoke notes, although I miss the salty character, which I prefer in Springbank single malt. The finish is wonderfully long with a nice balance of sweetness and spicy peat smoke. Something for the long winter evenings!
I thank Douglas Laing for the sample and the photograph!