Tasting Notes
ABV
46.8%
Region
Highlands
Bottling
Distillery

Cask type

33% First-fill European Oak Sherry Butts and 66% Refill Sherry Butts (13 Casks, 6,000 btl.)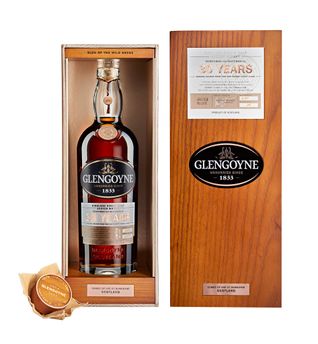 Nose
First impression: this is intense, mature and nicely complex. Sherry at first with a delicate mix of dried fruits - prunes, raisins, figs and plums. Massive load of dark cherry marmelade with luscious oranges and a wee touch of cinnamon, cloves and herbs. There's a meaty component in the back as well, nicely packed in a mix of dark chocolate, hints of tobacco leaves and a whiff of oak. Rich and surprisingly fresh for its old age. A gorgeous nose!
Palate
Very intense, thick and chewy on the palate. Not as sweet as the nose suggests but fruity with a sticky load of plums, dark cherries, figs, Seville oranges and dates. Deep, warming and nicely spicy with cloves, nutmeg, pepper, subtle oak and little cinnamon. With a second sip, this beauty becomes sweeter and spicier with Demerara sugar and black pepper at the same time. Mouth-coating - firm and fruity structure with winterly spices to balance.
Finish
The finish is very long, warm and complex. Treacle with a whiff of Demerara sugar, cinnamon and slightly bitter orange peel followed by drying notes of oak, tobacco leaves and walnuts. This multi-layered mix of aromas is staying for ages causing a wonderful mouth-feel.
With water
Quite fresh on the nose with a few drops of water. Lots of dark fruits, sherry and a pleasant mix of cinnamon and herbal notes. Fruity, creamy and sweet on the palate while the spiciness is a bit tamed with water. Less warming, too. The finish is long, sweet with Demerara sugar but very dry with oak, nutmeg and cloves, before sweet notes linger on the tail.
Comments
Wow - what a great whisky! Rich, full-bodied and yet elegant with a lot of depth. It is not the intense sherry flavours that dominate here, but the lush and sticky aromas of dark fruit - above all black cherries. These are complemented by a pleasant warmth of winter spices and subtle oak. In addition, this elegant oldie is surprisingly fresh with a herbal-meaty note. Adding water is not necessary here. A perfect dram for the pre-Christmas season. Best savoured in a leather armchair in front of an open fireplace. Sit, sip, relax and enjoy!
I thank Ian Macleod Distillers Ltd for the sample and the photograph!