Tasting Notes
ABV
45.9%
Region
Highlands (Orkney Islands)
Bottling
Distillery

Cask type

Oak Casks (25,000 btl.)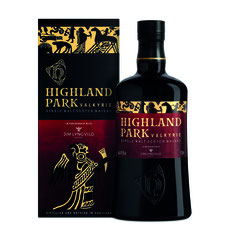 Nose
The nose starts off with gentle peat smoke, followed by sweet malted barley and a touch of beeswax. Then a delicate fruitiness arrives with apricots, tangerines and lemon curd, accompanied by vanilla and burnt toffee. Heather in the back with a slightly maritime edge.
Palate
Pleasantly sweet start on the palate with vanilla, toffee, and honey. This is followed by a warming spiciness of oak, black pepper and subtle cloves. While being wrapped in delicate peat smoke, notes of malted barley, oatcakes and cereals linger with heather towards the finish.
Finish
The finish is medium-long, warm and subtle sweet with toffee and honey. Becomes drier on the tail with spiced oak, nutmeg, cloves and a touch of smoke.
With Water
A few drops of water tame the smokiness while more oak is coming through. The lovely fruitiness remains stable. Significantly spicy on the palate with oak, cracked black pepper, nutmeg and cloves. Less fruity with only a touch of vanilla and smoke. The finish shows medium length with prickling oak and a slightly creamy touch of caramel. Becomes bitter and very dry on the tail.
Comments
A well-balanced, spicy sweet and smoky dram. To me, more pronounced smoke than in the Highland Park 12yo bottling. Rich and intense with a perfect drinking strength. Good balance of soft fruits, a lovely malty/vanilla sweetness and hot spices. The palate, however, doesn't deliver all of the delicate flavours the nose promises. Especially the lovely fruitiness. Nevertheless, undoubtedly a well crafted and highly drinkable dram.
I thank Highland Park for the photograph!