Tasting Notes
ABV
50.9%
Region
Lowlands
Bottling
Douglas Laing
Cask type

Refill Hogshead (# DL11789, 300 btl.)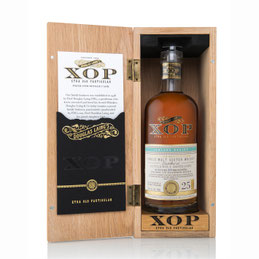 Nose
The nose starts off with sweet barley and fruity notes of peaches, apricots, and a whiff of lychees. Flowery with hay, followed by cedarwood. Spicy notes of pepper, oak and caramelised ginger in the background.
Palate
Sweet with fruity elements of apricots, peaches and oranges. This is accompanied by caramel and spicy layers of pepper, oak and ginger. The fruit returns but in a slightly bitter way - with pink grapefruit and a touch of grape seeds. Becomes a bit dry towards the warming finish.
Finish
The long finish is creamy, warm and slightly dry with crisp oak, pepper and a bitter touch of grape seeds and tannins on the tail.
With water
Fresher and vibrant on the nose when a few drops of water are added. More fruit's coming through as well as oak spice, while the flowery and hay-like flavours are tamed. Fruity but less sweet on the palate with some more bitter notes showing up. The finish is shorter with significantly dry notes of oak, grape seeds and tannins.
Comments
A lovely, weighty Lowland malt with a grassy-like character. Good balance of fruit, spice and bitter flavours. The dry oak bites a little hard on the finish, especially when diluted. Possibly one for a long summers night.
I thank Douglas Laing for the sample and the photograph!