Tasting Notes
ABV
40%
Region
Jamaica
Bottling
Cuvee from 3 distilleries (Worthy Park, Hampden and Monymusk)
Cask type

--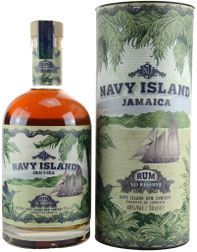 Nose
Very aromatic start on the nose with dark dried fruits - dates, figs and raisins. Quite soft. This is complemented with notes of overripe banana, brown sugar, molasses and vanilla. Tender oak spice and a touch of tobacco leaves in the background.
Palate
Less sweet on the palate than the nose suggests. Intense and quite peppery with a warming spiciness of oak. With time sweet notes of dark fruits, raisins and brown sugar arrive, nicely mingling with chocolate, liquorce and tobacco leaves, followed by a herbal touch towards the finish.
Finish
The finish shows good length with spiced oak and warming peppery notes. Slightly dry with a nice kick of herbs on the tail.
With Water
Water brings citric notes to the fore with oranges and a hint of bitter orange peel. Clean and fresh with less dark dried fruity flavours. Increased sweetness on the palate with oranges, raisins and dates, while the peppery spiciness and oaky flavours are pushed in the background a bit. The finish is shorter with creamy notes of sweet vanilla, oranges, slightly dry oak and herbs on the tail.
Comments
This Jamaican rum is distilled predominantly in pot stills without adding any sweet additives to the final product. The result is an attractive rum with a gorgeous aromatic nose, a complex fruitiness and a fairly robust and spicy mouthfeel. Distinctively Jamaica!