Tasting Notes
ABV
45%
Region
Scotland/France (Burgundy)
Bottling
Michel Couvreur
Cask type

Oak Sherry Cask (950 btl.)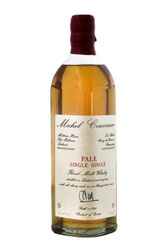 Nose
Fresh and clean on the nose with a decent floral note. Quite fruity with lemons, apples and pineapple. Sweet vanilla and a touch of sourness followed by spiced oak in the back.
Palate
Sweet and creamy on the palate with vanilla, apricots and pineapple. This is complemented by a pleasant warming and almost prickling spiciness of oak, white pepper and allspice. Slightly dry notes of oak towards the finish. Mouth coating and nicely rounded.
Finish
The finish is long and lovely warming with white pepper and subtle oak. Becomes slightly bitter and tannic on the tail.
With Water
Very fresh and floral on the nose when a few drops of water are added. The lovely fruitiness remains while vanilla is slightly tamed. Less sweet on the palate with a significantly enhanced spiciness of oak, pepper and allspice. Very prickling and warming with creamy vanilla towards the finish. The finish is a bit shorter with lingering notes of creamy fruit and vanilla, followed by dry oak on the tail.
Comments
A light, clean and fresh single malt with a delicate balance of tropical fruit, creamy vanilla and oak spice. Certainly not the best MC whisky I've tried so far but a well-made and attractive all day dram.
I thank Frank Jerger from Whisky for Life for the sample and the photograph!