Tasting Notes
ABV
46%
Region
Lowlands
Bottling
C&S Dram Collection
Cask type

-- (1,699 btl.)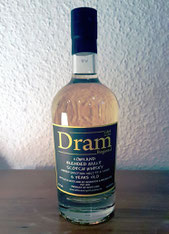 Nose
Clean and fresh on the nose with lemons, quince and vanilla, followed by notes of pomace with a touch of acidity. Hints of leather and subtle peppery notes in the background.
Palate
Smooth, clean and much sweeter than the nose suggests. Sweet vanilla, tender toffee, and fruits - apricots in particular, followed by a nicely warming spiciness of oak, pepper and hints of leather towards the finish.
Finish
The finish is medium long, creamy sweet with sticky apricot jam and slightly warm spices. Grassy with a herbal touch on the tail.
With Water
There's a slight change on the nose with a few drops of water. Still fresh and clean with some more spice and herbal tones in the back. Creamy and fruity sweetness on the palate mixed with toffee and vanilla. This is accompanied by spiced oak and black pepper. The finish is a bit shorter, subtle sweet with apricot jam and creamy vanilla, followed by a warming mix of spiced oak, pepper and a herbal touch on the tail.
Comments
A pleasant, grainy and fruity blended malt with a discreet marriage of sweet, spicy and herbal flavours. Quite young but enjoyable and, already nicely quaffable. A seriously entertaining dram indeed.
I thank Caminneci - Wine & Spirit Partner for sample and photograph!