Tasting Notes
ABV
61.4%
Region
Speyside
Bottling
C&S Dram
Cask type

Bourbon Barrel (#800538, 240 btl.)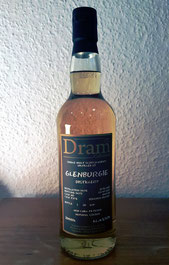 Nose
Fresh and fruity start on the nose with lingering vanilla and yellow fruit, mainly apricots and subtle pears. This is followed by a slightly floral note, hints of hay and geranium. The alcohol is very present, almost pungent.
Palate
Strong, intense and very powerful on the palate due to the high alcohol content! Very warming indeed. Behind that a discreet sweetness of vanilla and apricots emerges. Slightly creamy, but becomes dry with a touch of black pepper towards the finish. Very warm and long-lasting!
Finish
The finish shows medium length with a restrained sweetness of vanilla and honey. Slightly floral with geranium, leading to a warming end.
With Water
Fruity and refreshing on the nose with apricots and pears by adding a splash of water. There's more vanilla coming through while the high-proof alcohol bite is significantly tamed. Still strong and powerful on the palate. The fruitiness is tamed while significantly more warming and prickling spice is coming to the fore with oak, cracked black pepper (even chili!) and nutmeg. The finish is medium long, warm and creamy with dry notes of oak on the tail.
Comments
This is an uncompromising, powerful and boisterous Speyside single malt. A massive attack to one's taste buds due to the high alcohol content. The filigree fruitiness and vanilla sweetness are almost unable to cope with the massive load of alcohol and spiciness. Too young for me, the flavours need time to meld. Although water helps to temper the alcohol bite it massively increases the spiciness of this young dram.
I thank Caminneci - Wine & Spirit Partner for sample and photograph!